Shea Weber not suspended for dangerous hit on Hansen…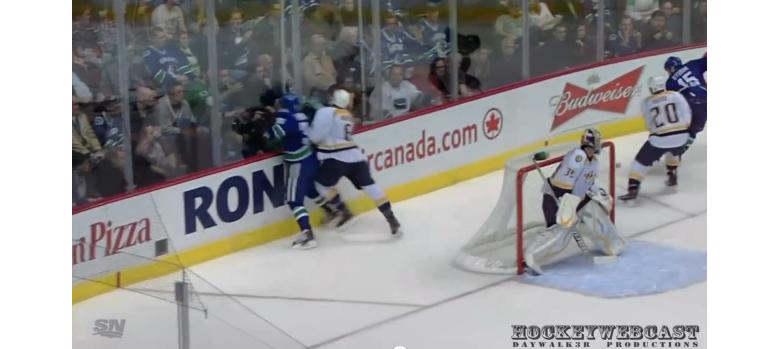 Jim Diamond of The Examiner is reporting that Brendan Shanahan, the NHL's Director of Player Discipline, has not suspended Nashville Predators captain Shea Weber for his hit on Vancouver Canucks forward Jannik Hansen.
The 2011 Norris Trophy finalist was only assessed a $2,500 fine.
At the beginning of the third period in last night's 5-1 Vancouver win, Weber crushed Hansen from behind, drawing a 2:00 boarding penalty. You can see the dangerous play below.
FULL REACTION TO THE SUSPENSION ON TODAY'S 303:30 PODCAST.
—
PHOTO CREDIT: YouTube user HockeyWebCaster