Some eye-opening stats about Nashville's blueline tonight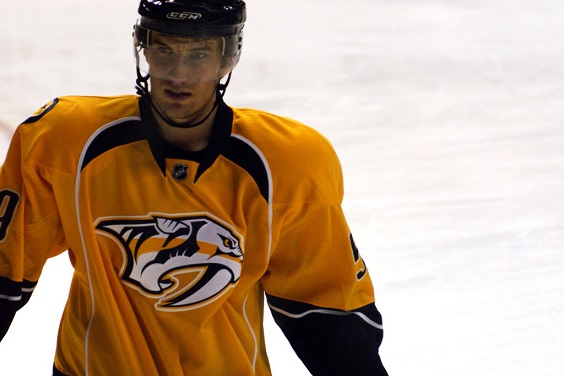 Shea Weber is out with an upper-body injury and Kevin Klein is out with a lower-body injury. As a result, the blueline of the Nashville Predators will consist of Roman Josi, Seth Jones, Ryan Ellis, Victor Bartley, Mattias Ekholm and Milwaukee Admirals call-up Joe Piskula.
Here are some eye-opening stats about tonight's defense corps:
* Only one of them has more than 100 NHL games under his belt (Josi – 116).
* Jones, who was drafted five months ago today, has the fourth-most NHL experience of the six (26 games).
* Ekholm has been scratched the past seven games.
* Jones (3) and Ellis (1) are the only ones to have scored a goal this season.
* Bartley has never scored an NHL goal.
* Piskula has never registered an NHL point.
Nashville can set themselves up for success by finding the back of the Philadelphia Flyer net early and often tonight. Neither Weber nor Klein's injuries are regarded as long term so there's no need to worry there. That being said, they do have a rookie tending the nets in Marek Mazanec and, although he's played well in his 10 games, needs his defense to play strong in front of him in order to be successful.
In addition, the Predators have scored a conference-low 60 goals but need to forget about that and generate some offense in order to counter the inexperience on the blueline tonight. For every goal they score, they allow the defense to make a mistake.
And asking a blueline corps with just 305 combined NHL games experience to go mistake-free — with a rookie goalie behind them — is asking the impossible.
—
PHOTO CREDIT: Sarah Fuqua (used with permission)