The KHL provides more drama on the Radulov front…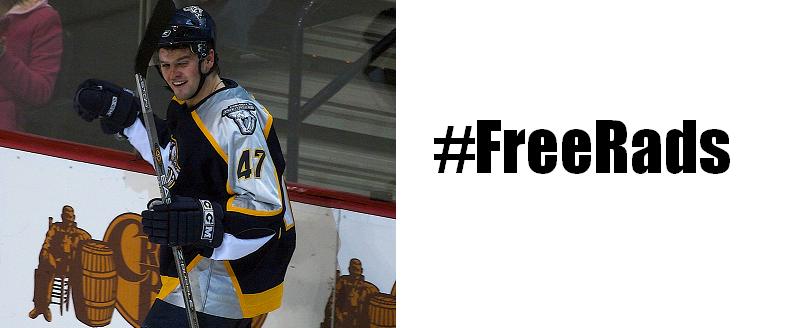 After more than three and a half long years, it looks like the Nashville Predators will have to wait a little longer.
Per Yahoo! Sports' Dmitry Chesnokov, Salavat Yulaev Ufa is refusing to let Alexander Radulov return to the NHL because, if they do so before April 20 (per league rules), his KHL rights will no longer belong to the club. Understandably, they want to keep his rights in case he ever returns to the league.
Chesnokov went on to report that this situation seems like a "dead end" now.
Make no mistake about it, both parties were motivated for Radulov to return. The Predators wanted Radulov back this season because the 25-year old gives them yet another weapon in what, they believe, could be a serious Stanley Cup run. Radulov wanted (actually, still wants) to come back because he has another year on his entry level contract at the cheap rate of $980,000 and, the second he steps on the ice, he fulfills that obligation and can play for veteran money.
In short, it would be a win-win for everyone involved.
The sniper defected to his native Russia in the summer of 2008 to become the face of the new Kontinental Hockey League. The reason he can't just up and leave in the middle of a contract this time is because the NHL and KHL signed an agreement (along with the IIHF) that the two leagues would not poach each others players  while they're under contract. Ironically, that agreement was reached because of Radulov leaving in the first place.
There may be more to come, however, so stay tuned.
—
We encourage you to use the #FreeRads hashtag on Twitter.
—
PHOTO CREDIT: Jameson Roper // Flickr (used with permission)