Trotz takes Washington Capitals head coaching job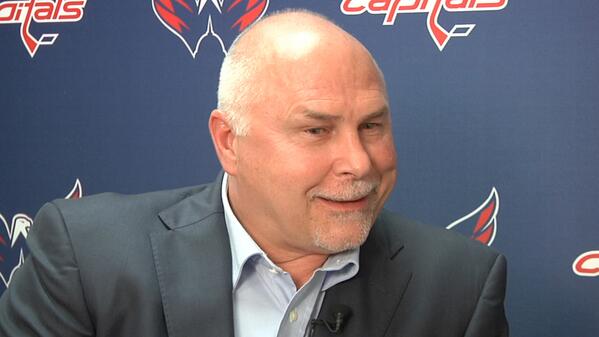 In 1992 he became the head coach of the Washington Capitals' AHL affiliate, the Baltimore Skipjacks. The franchise moved to Portland, Maine (becoming the Portland Pirates) in 1993-94 and promptly won a Calder Cup with him at the helm. He would stay with the Capitals organization — never making the big club — until 1997 when he was hired as the first ever coach of the expansion Nashville Predators.
He, of course, is Barry Trotz and, in a sense, he's going home. Not to his hometown Winnipeg Jets but to the organization that gave him his first big break into professional hockey.
The Capitals announced Trotz as their new head coach on Monday afternoon.
WATCH: Hear from new #Caps head coach Barry Trotz at @KCIceplex here on the @MonumentalNtwrk. http://t.co/nJIfscyMaJ pic.twitter.com/YXW5tgZkDa

— Washington Capitals (@washcaps) May 26, 2014
Predators fans everywhere (and perhaps even the hockey world as a whole) are eager to see how Trotz does with a ton of offensive talent on his roster and not a lot of defensive talent. He's long had the reputation that he runs a defense-first system and stifles offensive creativity. With this opportunity, he'll finally prove that theory true… or false.
Can he turn Alexander Ovechkin into a defensively-responsible forward? Can he help Mike Green play defense? Will he bring in goaltending coach Mitch Korn in order to help Braden Holtby realize his potential?
Trotz is 13th on the NHL's all-time games list (1,196) and wins list (557).
Nashville hired former Carolina Hurricanes and Philadelphia Flyers coach Peter Laviolette as Trotz's replacement. He will be introduced to the fans and media at the 2014 Music City Sports Festival this coming weekend.
---
PHOTO CREDIT: the Washington Capitals hockey club