Viktor Stalberg to make Preds debut tonight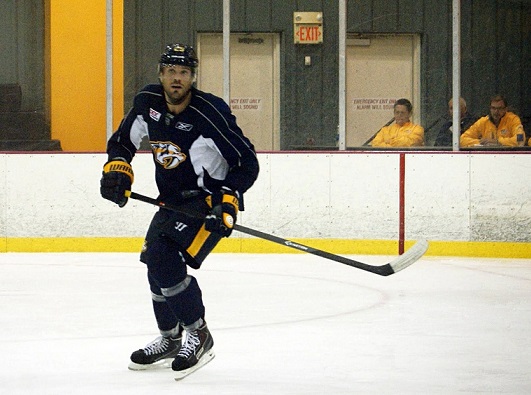 According to Andrew Hirsch of Sun Belt Hockey, the Nashville Predators have activated Viktor Stalberg off of injured reserve and he will make his debut in gold tonight.
Stalberg signed in Music City on the first day of this past summer's free agency period in an effort to become a true top six forward. For the past three years, the 27-year old winger has been buried on a Chicago Blackhawks roster than features Patrick Kane, Jonathan Toews, Marian Hossa and Patrick Sharp. Despite that, Stalberg is a former 43-point scorer and even tallied 23 points in the lockout shortened 2013 campaign.
The Goteberg, Sweden, native was injured in the home pre-season finale and was expected to miss 3-4 weeks. Instead, he's missed just four games. In those four games, the Predators have scored just six goals, three of which coming in the same period.
Needless to say, Nashville will welcome him into the lineup.
—
PHOTO CREDIT: Sarah Fuqua (used with permission)