Weber scores two as Preds dominate Sabres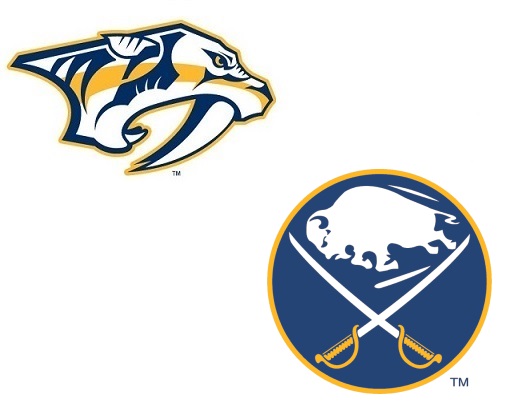 It was a night of firsts in Smashville. It was also a night of pure domination.
The Nashville Predators absolutely blasted the lowly Buffalo Sabres Thursday night with a 6-1 victory. Rookie forwards Colton Sissons and Calle Jarnkrok each scored their first career NHL goals while captain Shea Weber added two en route to the victory.
The Preds are now 32-31-11 this season.
Carter Hutton got the start for Nashville and was sharp all game long. He collected 32 saves, improving to 17-11-4 on the year.
Sissons got the Preds on the board early. Just 6:26 into the contest, the former Kelowna Rocket pounced on a Rich Clune rebound to make it 1-0, home team.
Midway through the period, Colin Wilson potted his first goal since December 30 when he collected a rebound as well, this one from linemate Viktor Stalberg.
Just 0:09 later, Jarnkrok followed up a Craig Smith effort with a shot from the point for his first NHL marker.
Nashville wasn't finished there, however. Weber used the two-man advantage to blast one past Matt Hackett and make it 4-0 headed into the locker room for the first intermission.
Back-up Nathan Lieuwen took Hackett's place between the Buffalo pipes to start the second and didn't fare much better. The Sabres cut the Nashville lead to three with a Rasmus Ristolainen goal but, shortly there after, Weber would tally his second of the night — and 20th of the season — to make it 5-1.
Eric Nystrom would close out the scoring when, in the final minute, he made it 6-1 with a wrister in the slot.
After dropping two critical games against the Edmonton Oilers and Vancouver Canucks last week, Nashville has won three of their last four and even collected a point in the one loss. But, if they want any prayer of making the playoffs for the eighth time in 10 years, they absolutely must beat the ninth-place Stars tomorrow night in Dallas.
Puck drops at 7:00pm Central.
***
MY THREE STARS (as voted on with 5:29 remaining in regulation):
1. Shea Weber (NSH)
2. Carter Hutton (NSH)
3. Calle Jarnkrok (NSH)
THE THREE STARS OF THE GAME:
1. Shea Weber (NSH)
2. Calle Jarnkrok (NSH)
3. Colton Sissons (NSH)