Will the Rick Nash trade actually help the Predators get better value for Weber?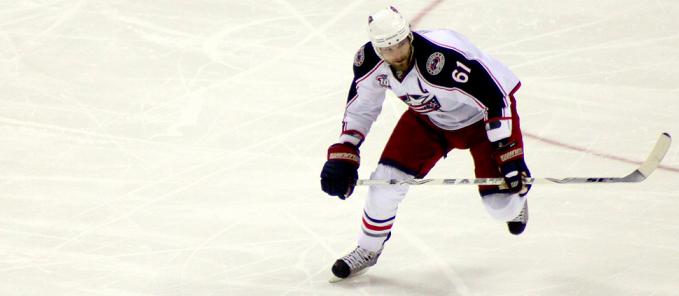 You heard it here and, since, you've heard it in several other places. The Nashville Predators may decline to match Shea Weber's offer sheet from the Philadelphia Flyers under the gentleman's agreement that the Preds will then send back some of their compensation (four first round picks) in exchange for roster players.
It's a complicated scenario but it actually has a name because it's been done before. And, wouldn't you know it, it's been done by the Flyers.
In related news (stick with me on this), the Columbus Blue Jackets have finally traded their captain Rick Nash. The sweepstakes winners? The New York Rangers.
What if the Preds threaten to match the offer sheet now? With Chris Pronger's concussion history catching up to him and his career believed to be over, they need a #1 defenseman. They already whiffed on Ryan Suter and they'd be staring at whiffing on Weber if Nashville threatens to match. Can they stomach their Atlantic Division rival — who didn't touch the core of their team in the Nash deal, who have numerous young stud defenseman and who have a Vezina Trophy winning goaltender in Henrik Lundqvist — getting better while they stay still? This could really up the ante in getting a deal done for Weber.
It was reported by TSN's Darren Dreger last Thursday that Poile and the Preds were interested in 19-year old phenom Sean Couturier, either Luke or Brayden Schenn among other pieces. Supposedly, Couturier is untouchable. But does Nash turning the Rangers into the Stanley Cup favorite coupled with the threat of not adding Weber put him in play?
Guess we'll find out in about 56 hours.
—
PHOTO CREDIT: Dylan Moody // Flickr (used with permission)