David Poile issues statement regarding Legwand trade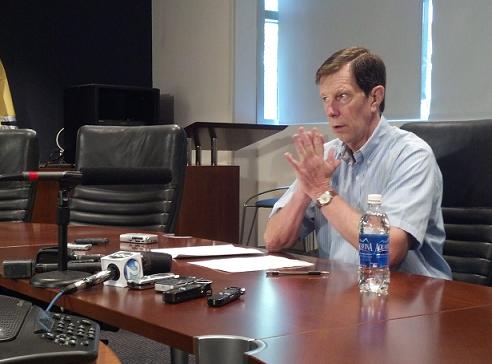 The following was transcribed from the statement the Nashville Predators issued out via Twitter on the David Legwand trade earlier this day.
"We thank David Legwand for being a pillar of this organization since he became our first ever draft pick in 1998. David has been a part of some of the greatest moments in our franchise's history since he made his NHL debut in April of 1999. He has scored big goals, played an integral part in all our playoff series and helped lead the franchise through our greatest triumphs and trials. While today we say goodbye to one of this club's most unforgettable players, we wish him the best in his career going forward and all of his future endeavors." – David Poile
You can read more about the trade HERE.
—
PHOTO CREDIT: Jeremy K. Gover // section303.com