LEFTGOVERS: Preds vs. Avs – game 2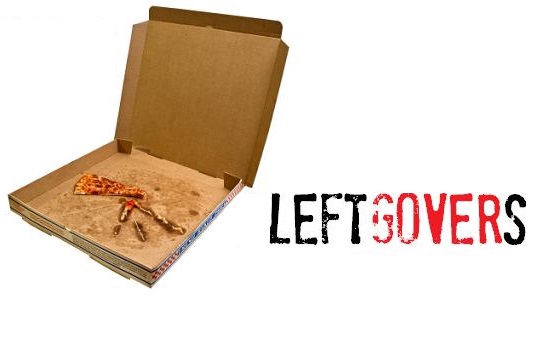 Here are your leftover thoughts (a/k/a "Leftgovers") for last night's game.
Nashville Predators vs. Colorado Avalanche
SITE: Pepsi Center in Denver, Colorado
DATE: Friday, October 4, 2013
FINAL: Avs win 3-1 (RECAP)
* Nashville's Seth Jones (4th overall) and Nathan MacKinnon (1st overall) started the game for their respective teams. It was the first time (of many to come) the two 2013 draft picks faced each other in the NHL.
* It was also the first time Jones and MacKinnon have played each other since May 26. MacKinnon's Halifax Mooseheads (QMJHL) beat Jones and the Portland Winterhawks (WHL), 6-4, in the 2013 Memorial Cup Final on that date.
* This was a homecoming of sorts as Jones' love for hockey started in Denver when his dad, former NBA player Popeye Jones, played for the Nuggets.
* Nashville center Paul Gaustad seemed to elbow Nate Guenin in the middle of the first period. Preds dodged a bullet as there was no call on the play.
* The Tennessean's Josh Cooper reported late in the opening frame that Gabriel Bourque seemed to hurt himself after a collision.
* Bourque did return.
* Speaking of collision's, Matt Hendricks tried to follow the puck around the boards but lost an edge, taking Gaustad's feet out from under him. With both Predators forwards down on the ice, the Avalanche rushed the other way and capitalized for the game's opening goal.
* P.A. Parentau's goal was the first even-strength goal that Jones was on the ice for.
* The Predators had the first power play of the game (early in the second period) and, while they didn't convert, maintained pressure, got decent chances, registered two shots on goal and looked good overall.
* Roman Josi got run over by Steve Downie in the second period. It appeared as if Downie targeted Josi's head and it was great to see both Bourque and Shea Weber came to his defense without hesitation. It will interesting to see if Downie faces disciplinary action.
* Josi was listed as an upper-body injury and did not return.
* Gaustad had some very interesting comments about Downie after the game.
* Speaking of Downie, the Avalanche took six minor penalties on Friday night. Five of them from Downie.
* Jones led all skaters (both teams) with 25:46 of ice time.
* Nashville had a pretty good night in the face-off circle, winning 57% of their draws.
* Gaustad went an incredible 16-2 in the dot last night. He's now 28-8 this season.