LEFTGOVERS: Preds vs. Blues – game 12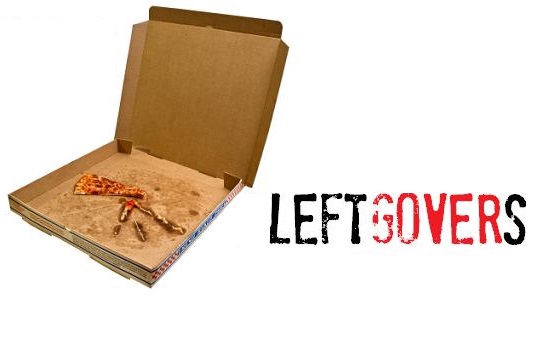 Here are your leftover thoughts (a/k/a "Leftgovers") for last night's game.
Nashville Predators vs. St. Louis Blues
SITE: Bridgestone Arena in Nashville, Tennessee
DATE: Saturday, October 26, 2013
FINAL: 6-1, St. Louis (RECAP)
LEFTGOVERS:
* Saturday night was Hockey Fights Cancer night at Bridgestone Arena.
* In a way, Predators center Matt Cullen's uncle, John Cullen, was responsible for creating the Hockey Fights Cancer initiative.
* The jerseys the Predators wore during warm-ups were auctioned off through the second intermission.
* Instead of the players' names on the back of the special grey Hockey Fights Cancer jerseys, they had their Twitter handles.
* For the players that don't have Twitter, there were various sayings on the back.
* Examples: Shea Weber and Nick Spaling both had "#HockeyFightsCancer" on the back of theirs, Ryan Ellis had "#findacure" on his and Patric Hornqvist had "#beatcancer" on his.
* Multiple-time cancer survivor, 10-year old Cici Collins, dropped the ceremonial first puck.
* Forward Viktor Stalberg — who was brought in to supply offense — was a healthy scratch for the second straight game.
* Coming into the night, five Predators were tied at 2 goals.
* It won't show up on the scoresheet but Predators forward Matt Hendricks deserves credit for a save. Early in the first period, when Carter Hutton was down and out after making an initial stop, Hendricks dropped to his knees and blocked a sure goal.
* The Predators were perfect on their previous 22 penalty kills before Alex Steen connected for St. Louis' first goal of the game.
* Despite allowing six goals, Nashville's Kevin Klein, Mattias Ekholm and Hendricks registered a plus-1 rating.
* Craig Smith finished with a game-high six shots on goal.
* Smith now owns the team lead in shots (40).
* Blues forward Chris Stewart was driven hard into the boards by Hornqvist in the second period. It was a dangerous play but Hornqvist skated over to check on him immediately after the whistle. Once helped to the ice, Stewart went down the tunnel.
* Stewart returned for one shift and went after Hornqvist next to the Nashville bench. The 25-year old Toronto, Ontario native received a minor for cross-checking, a minor for roughing and a 10 minute game misconduct.
* With 12:12 left in the game, Magnus Hellberg made his NHL debut.
* Hellberg made three saves on four shots.
* With the win, St. Louis hurdled the Predators in the standings. The Blues are now fourth in the Central while Nashville falls to fifth.
* The Winnipeg Jets, who are just a single point behind the Predators, play twice before Nashville plays again.