Saros leads Fins to gold, Forsberg named tournament MVP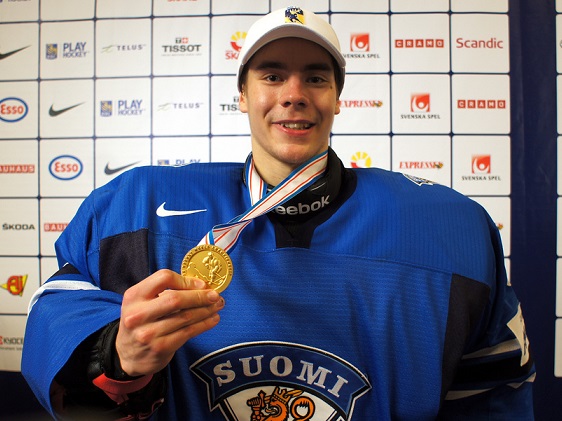 He posted tournament-best numbers and just led his team to the gold.
Juuse Saros, a fourth round pick of the Nashville Predators in this past June's draft, led Finland past host country Sweden for their third World Juniors gold medal and first medal of any color since 2006. The 18-year old was also named to the tournament's first All-Star Team despite not winning Best Goaltender.
Fellow Preds prospect, Finnish forward Saku Mäenalanen, led the entire tournament in goals (7).
Filip Forsberg was given special permission by Nashville to participate and ended up as the second leading scorer, a silver medalist and was named MVP by the international media.
Defenseman Mikko Vainonen (fourth round, 2012) and third goalie Janne Juvonen (sixth round, 2013) are the two other Predators prospects to win gold thanks to the Finland win.
Buffalo Sabres prospect Rasmus Ristolainen netted the golden goal in overtime to give Finland the gold.
—
PHOTO CREDIT: Sarah Fuqua (used with permission)