There's Something About Sweden…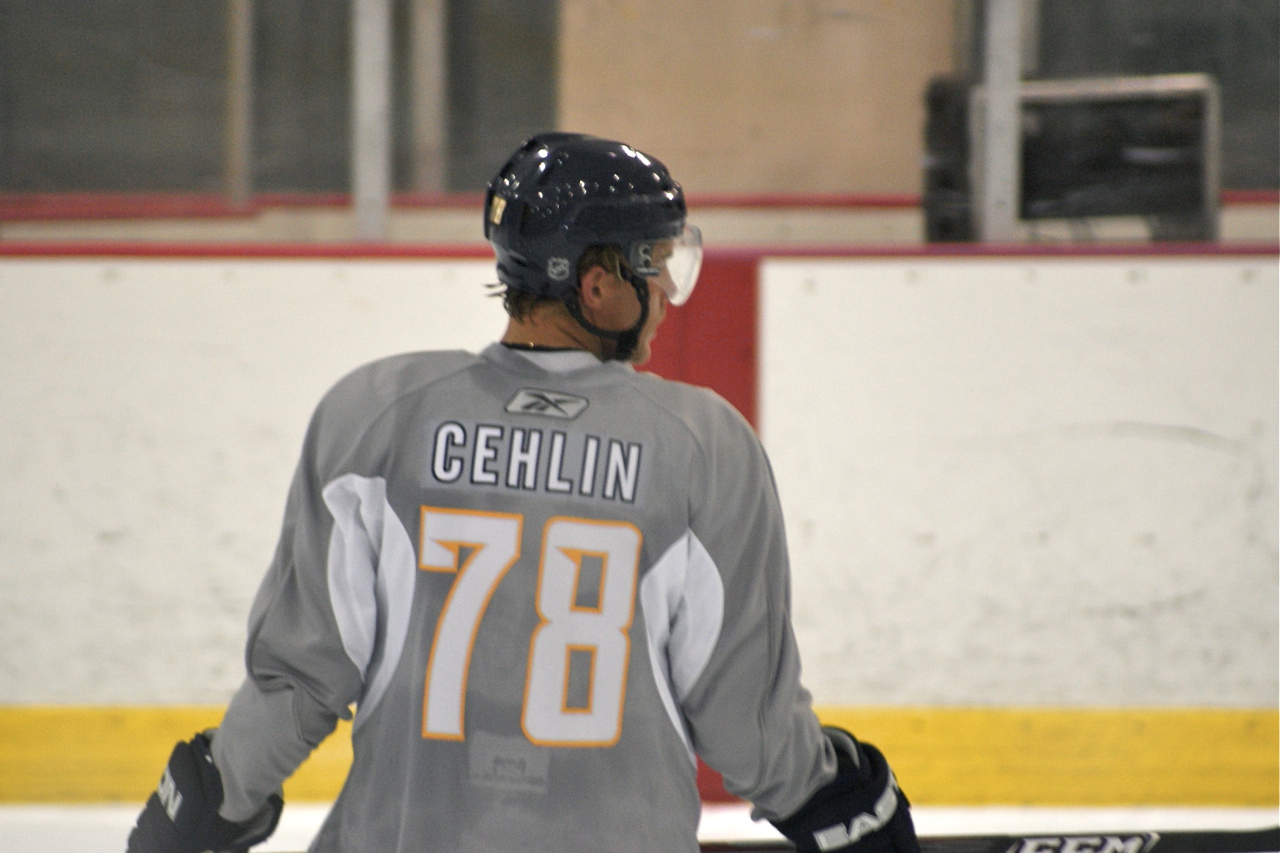 There's just something about Sweden.
And the Nashville Predators are inching further and further into the goldmine. They don't have the equivalent of the Sedin twins and they certainly don't have the quantity that Detroit boasts… yet. But when you think of Patric Hornqvist's breakout 30 goal season in 2009-2010 and how Anders Lindback's first NHL start was a win over the defending Stanley Cup champions, you know that the quality is definitely there.
But there are other Swedes still lurking in the depths of the system with stories to be told.
Preds fans still aren't familiar enough as they should be Linus Klasen. Even though he's played four games with the team this year, his NHL efforts certainly have not reflected the Admiral's playing ability. Klasen hasn't had the chance to get on the scorecard in the big leagues, but he leads Milwaukee with 45 points (23 goals, 22 assists), more than 10 points ahead of Preds' hometown hero Blake Geoffrion (33 points). Klasen (along with Mark Dekanich) also represented the Admirals in last month's AHL All Star Game where he caused more than a few jaws to drop.
We've seen a good deal of Andreas Thuresson in Nashville during the last two seasons. He's been called up and down countless times, hell they even sell "Thuresson" shirts in the Predators Pro Shop (or at least they did the last time I checked). He's played three games for the Preds this season and has had the same luck as Klasen: zero goals, zero assists and a minus five, even. But he's proved to be a pretty steady 30 point per season player in his last few seasons in Milwaukee. He hasn't been a major letdown or anything when we've needed him, but I'm still holding out for Thuresson to do something epic.
Although you probably haven't heard of him yet, and if you haven't you should and you will, there is defensemen Mattias Ekholm playing with Elitserien's Brynas IF (the same team as now ex-San Jose goalie Thomas Greiss). The twenty-year old was drafted by the Preds in the fourth round of the 2009 entry draft, 102nd overall. This is Ekholm's first season playing in the SEL after playing two seasons in Sweden's AHL equivalent league, HockeyAllSvenskan. He has a plus-11 rating and was recently selected as the first of four Elitserien Rookie of the Year candidates. Not a bad guy to have on our team.
The latest addition to the system to up our bragging rights is nineteen year old Djurgarden right wing, Patrick Cehlin. Cehlin was drafted 126th overall in last year's entry draft. Although he didn't go as high as some of his teammates from this year's World Junior Championship team, his performance in the tournament probably made Tampa Bay regret giving us that pick. Cehlin had a point in each of the six games in the tournament with four goals and two assists. "I try to be a big offensive threat and shoot a lot," says Cehlin. And it seems to be working. One of those four goals was the huge game-tying goal that pushed the New Year's Eve brawl against Canada into overtime. Sweden won in a shootout.
Cehlin told section303.com that getting to represent Sweden's Junior Team several times in the past couple of years was one of his greatest accomplishments in playing professional hockey so far. His other greatest accomplishment is being able to play for his favorite team growing up, Djurgardens IF.
I was fortunate enough to correspond with Patrick who was so kind as to answer a few other questions for section303.com.
Patrick didn't know too much about Nashville before he was drafted to the team last year. "I knew that my friend Hornqvist played there… But I didn't know as much about the team or the town." Patric Hornqvist also played for Djurgarden, however the two never got to play together. Hornqvist played his last game with the team in the 2007-2008 season, and Cehlin didn't play a full season with the team until last year. "But I got to know [Hornqvist] anyway," he said.
Cehlin continues to play well post-WJC where he turned plenty of heads, and he's getting ready to complete his second season with Djurgarden. Hopefully the time for him to cross the pond is on the horizon. "If I someday get the chance to play in North America I think the biggest difference will be to learn and adapt to the way life is […] because it's a big difference between living in America and living in Sweden."
The on-ice camaraderie between fellow countrymen Patric Hornqvist and Anders Lindback is pretty undeniable. Life's got to be a little easier when you've got a friend from back home. I'm certain that they will literally welcome Cehlin with open arms when his time comes.
Lastly I asked Patrick what one thing he wanted Nashville Predators fans to know about himself.
He replied, "That I love country music!"
Even though he claimed that Mike Modano was his favorite player growing up and we all know how the Cellblock feels about that, I think that he'll fit in just fine here.
—
PHOTO CREDIT: Sarah Fuqua